Entertainment
Joaquin Phoenix is reportedly in talks to play the Joker in stand-alone film
Warner Bros. is eying a new actor to portray the Clown Prince of Crime
Updated:
Friday, February 9th 2018, 5:55 AM PST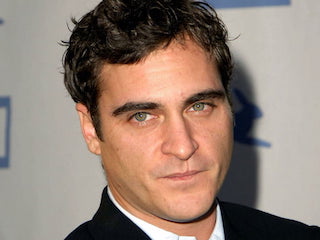 Over the past few years, Marvel has fully eclipsed DC as the leading peddler of superhero-related television shows and movies. The Marvel Cinematic Universe has grown to include the Avengers and Guardians of the Galaxy franchises, not to mention the five Marvel series currently on Netflix.
It looks like DC is finally starting to fight back, though. Before the recent triumph of Wonder Woman, the last DC films to receive any sort of acclaim were Christopher Nolan's dark, gritty Dark Knight trilogy, of which most can agree the true highlight was Heath Ledger's remarkable, Oscar-winning turn as the Joker. Nearly a decade later, it looks like the iconic Batman baddie will be making his next return to the silver screen (if you can pretend Suicide Squad never happened), with Martin Scorsese potentially attached as producer.
A report from Variety suggests that Leonardo DiCaprio is out of the running for the Joker film, due to his decision to take a role in Quentin Tarantino's upcoming Charles Manson flick. So, what do you do if you're director Todd Phillips?  Shift focus to another Hollywood legend: Joaquin Phoenix (He Won't Get Far on Foot).
Apparently, Phoenix is "in talks" to play the deranged clown criminal, though studio negotiations have not yet officially begun; sources say the actor has agreed to the role "after thinking it over." Notably, the Variety article doesn't mention Scorsese's name at all, so it's difficult to say whether he plans to stay on board with DiCaprio out of the picture.
This isn't the first time Phoenix has been considered for a comic book role; reportedly, he turned down the lead in Marvel's Doctor Strange before Benedict Cumberbatch got the nod, and Warner Bros. reportedly also wanted him as Lex Luthor for Batman v. Superman: Dawn of Justice (the role went to Jesse Eisenberg).
Some were confused when Scorsese was announced as part of the project — why would such a legendary director latch on to one of Hollywood's numerous superhero reboots? — but now it looks like Warner Bros. may have included Scorsese in hopes of nabbing DiCaprio for the lead role, according to The Hollywood Reporter.
This is an interesting development, considering early reports suggested that Warner Bros. was hoping to find a younger actor for the role, to portray the villain in his formative years. It's possible the movie ends up covering different parts of the Joker's life, though it seems counterintuitive to pursue a guy like DiCaprio without expecting him to spend most of the movie on-screen.
The Joker … before he was The Joker?
Earlier this month, Deadline reported that the Joker will be getting the origin story treatment, with Todd Phillips (Old School) and Scott Silver (8 Mile) as screenwriters. Warner Bros. (which owns the film rights to DC Comics) has already created its own shared universe for its characters, which included Suicide Squad, alongside Man of Steel, Wonder Woman, Batman vs. Superman: Dawn of Justice and the forthcoming Justice League.
Given that Jared Leto (Blade Runner 2049) is playing the Joker in the Suicide Squad sequel and a new Joker/Harley Quinn spinoff, it looks like whichever actor lands the Joker gig in the stand-alone film will not be part of that universe. A similar situation is going on with the upcoming Venom movie (which will star Tom Hardy and Riz Ahmed) — since Sony signed an agreement to allow Spider-Man into the MCU, Venom (a Spider-Man comics character) will have to exist in his own little universe.
Deadline also reported that the Joker film will eschew the traditional superhero trappings in favor of a more gritty, 1980s Scorsese-style movie (reminiscent of classics like Taxi Driver). Work has already begun on the script, but the film doesn't have a director yet and is not on any sort of specific schedule for now.
Phillips most recently wrote and directed 2016's War Dogs; his filmography includes mostly comedy films. Silver, on the other hand, worked on The Fighter and The Finest Hours in a writing capacity. Scorsese's last project was Silence, a historical drama starring Andrew Garfield and Adam Driver.
Updated on February 8: Added news that Warner Bros. is seeking Joaquin Phoenix for the lead role.