Entertainment
Redbox speeds up its rental process for new films from Universal Pictures
If you're planning to start your 2018 by renting all the movies you missed out on in 2017, there's some good news for you
Updated:
Thursday, December 28th 2017, 6:03 AM PST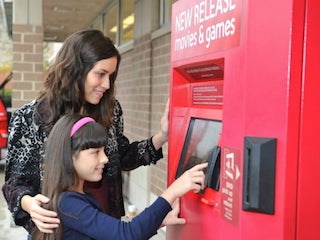 If you're planning to start your 2018 by renting all the movies you missed out on in 2017, Redbox's new deal with Universal Pictures comes just in the nick of time. The DVD-renting kiosk company will now be able to offer Universal's movies on Blu-ray and DVDs on the same days as these films are released in retail locations. Previously, folks had to wait 28 days after home-video release dates to be able to rent the studio's titles.
But wait, you say. That's still not quiet as on-demand as say, a streaming service. Luckily, Redbox has you covered in that regard as well. The company recently launched Redbox On Demand, which finally catches up to the era of digital consumption. At launch, the service boasted 6,000 movie and TV shows available either for rental or electronic sell-through. So while it's not quite the same as Netflix, which has you pay a monthly subscription fee to stream as many titles as you'd like, it is quite similar to Amazon or iTunes, in that you can either buy or rent what you'd like to see.
Film studios initially signed on for Redbox's new platform were Warner Bros., Paramount Pictures, Lionsgate, Sony Pictures Entertainment, and 20th Century Fox. And now Universal Pictures is in the mix as well.
Of course, if you prefer the nostalgia of popping a disc in your DVD player, you can always go back to Redbox's original model. Beginning in January, you'll be able to rent American Made with Tom Cruise or Brad's Status with Ben Stiller the day that they're released — which is to say, January 2. "We are very pleased that our more than seven-year partnership with Universal has evolved into the best case for Redbox consumers, who will now be able to enjoy day-and-date access to Universal's new releases across Redbox's disc and digital services," Redbox CEO Galen Smith said in a statement.
While other movie rental services have't fared so well in the face of competition from Netflix, Hulu, and HBO Go, Redbox appears to be holding its own quite well. By the end of 2017, the company expects to see around 42,000 kiosks available throughout the United States, which is an increase of 1,750 over the course of the year.