Entertainment
Obi-Wan Kenobi's Star Wars spinoff film may begin filming in 2019
Luke Skywalker's mentor gets his own spin-off
Updated:
Wednesday, December 13th 2017, 4:25 AM PST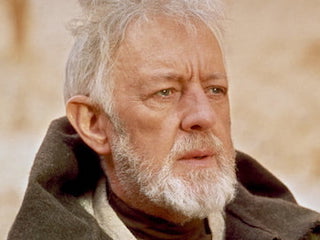 When Disney bought Lucasfilm, it took over the Star Wars franchise and announced it would be producing spinoff films like Rogue One and Solo: A Star Wars Story to fill the gaps between the main saga entries, fans quickly came up with their wishlists of ideas, characters, and stories that could be made in a full feature. One of the most hoped-for has been an Obi-Wan Kenobi film, centering on the Jedi master's adventures after the prequels. Lucasfilm seems to think it is a good idea, too.
The Hollywood Reporter originally reported that the next anthology film would, in fact, be an Obi-Wan tale, joining a list of other potential projects Lucasfilm is considering, including Yoda and Boba Fett. Following those original rumors, Omega Underground reported by that the still-unconfirmed film will begin filming in 2019. Omega Underground's report also states that Oscar-nominated Stephen Daldry (Billy Elliot, The Crown) would be directing. Previous rumors also indicated Daldry will be collaborating with Lucasfilm to oversee both writing and development.
Kenobi is easily one of the franchise's most beloved characters. Played by Alec Guinness in the original trilogy and then Ewan McGregor in the prequels, the character is a wise and thoughtful Jedi master. He trained Anakin Skywalker, who ultimately betrays Kenobi and the Jedi Order after becoming Darth Vader and establishing the Galactic Empire with Darth Sidious, aka Emperor Palpatine. Kenobi then goes into hiding on the desert planet Tatooine, quietly watching over Anakin's son, Luke, until he is ready to begin his own Jedi path.
There is no indication yet as to whether McGregor will return to the role or if another actor will take up the Jedi master's blue lightsaber. There is some hope for those eyeing McGregor's return though, as the actor has previously said he is open to reprising the role and has been vocal in his feeling that Obi-Wan's story deserves a bridge between Revenge of the Sith and A New Hope.