Entertainment
'Thor: Ragnarok' director in talks to helm live-action 'Akira' film
1988's 'Akira' is one of the most celebrated anime films of all time and the live-action adaptation is beginning to take shape.
Updated:
Saturday, September 23rd 2017, 11:00 am PDT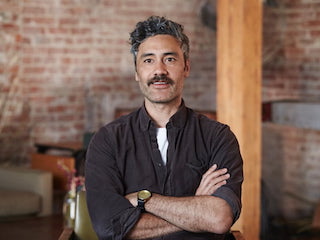 Fifteen years ago, Warner Bros. acquired the rights to Akira, Katsuhiro Otomo's dystopian cyberpunk manga, with the intent of crafting a live-action remake of the 1988 anime film.
After a series of botched attempts to get the project off the ground, it looks as though progress is finally being made (thanks to a production team including Andrew Lazar, Leonardo DiCaprio, and Jennifer Davisson), and according to Deadline, Kiwi director Taika Waititi (Thor: Ragnarok) is in negotiations to direct.
Waititi, 42, is somewhat of a fresh face in Hollywood, with just four feature-length films to date — all New Zealand productions — including the acclaimed 2014 vampire satire What We Do in the Shadows. Akira, a dramatic sci-fi story, will be a thematic departure for the director, whose previous credits are largely lighthearted affairs.
The original manga series is made up of six books (or Volumes); though the 1988 anime adapted all six volumes into one film, Warner Bros.' plan is to split the story into two parts, each covering three of the books.
The story, set in 2019, follows a pair of biker gang members in a cyberpunk, post-apocalyptic version of Japan. When a motorcycle accident awakens some hidden psychic powers in one of the bikers, he becomes embroiled in a deep-seated conflict between the government and a rebel force, overshadowing the petty wars in which his motorcycle gang had been engaged.
Both the manga and the 1988 anime are bloody, violent, and visually striking; The anime has become a seminal work, inspiring manga and anime artists alike and helping to popularize the genre outside of Japan — it was even made into an unreleased Game Boy game.
Prior to Lazar and DiCaprio's Appian Way team taking over, the closest Akira ever got was in the early 2010s, with Ruairi Robinson on board to direct a script written by Mark Fergus, Hawk Ostby, and Gary Whitta (The Book of Eli). Garrett Hedlund (Pan) and Kristen Stewart (Clouds of Sils Maria) were tapped for starring roles, and Dane DeHaan (Life) was reportedly competing against Michael Pitt for the lead role of Tetsuo Shima.
No actors have been attached to the upcoming adaptation as of yet, nor do we have any information regarding a production schedule or release date. Thor: Ragnarok is out November 3.