Money
Don't wait for a money transfer in Venmo - Just use its debit card
Venmo is looking for new ways to stay relevant and create revenue, and a physical debit card may be the way to go.
Updated:
Wednesday, June 28th 2017, 8:00 AM PDT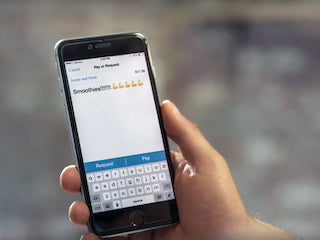 In this day and age, the general shift is away from the physical and towards the digital, but it seems that the tables may be turning once again. According to a new report, Venmo is testing a physical debit card that would make it easier for people who store money in their Venmo accounts to turn around and use these funds to make purchases at brick and mortar stores.
As per Recode, Venmo's test has been largely internal thus far, with employee Venmo feeds apparently confirming these trials. How can you tell? Apparently, some of these employees have been making Venmo purchases at physical stores, like Chipotle and Taco Bell, or other retail locations. Truly, nothing goes unnoticed these days — not even your personal spending.
If all this proves true, it would certainly be a departure from Venmo's bread and butter, which has historically remained solidly in the digital sphere. After all, the whole point of having a money transferring app was to get rid of physical tender, like checks or cash. But it would seem that Venmo wants to be relevant in all spheres, and that includes the tangible one, too.
According to Recode's source, this physical Venmo debit card would be linked directly to a Venmo account balance, which means that you wouldn't have to wait to transfer this money into a bank account before spending it (especially since that takes a day or so). And while PayPal, Venmo's parent company, recently introduced a feature to compete with Zelle called Instant Transfers, which promises to move money from a PayPal account into a bank account in a matter of minutes, there is a nominal fee associated with such a feature.
Another potential benefit, Recode points out, is the potential for revenue generation. Merchants must pay a fee on debit or credit card transactions, which could finally mean a source of income for Venmo (which is otherwise free for most users).
A Venmo spokesperson has remained cagey on the report, saying only, "We will continue to test, introduce and expand features that allow people to use Venmo to pay friends and shop. We have nothing to announce at this time."