TVGuide
Was 2016 a bit much? Meditation app has a plan to get 2017 off to a good start
"I simply don't have time." How often do you make that statement?
Updated:
Monday, December 26th 2016, 7:00 AM PST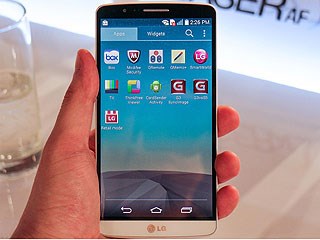 "I simply don't have time." How often do you make that statement? If you're like us, then pretty often, so if it was suggested that you take a few moments to meditate each day, you'd probably derisively laugh it off as an impossibility. Simple Habit is an app that understands the problem, but knows the benefits of meditation, therefore makes it easy to squeeze it into your daily routine.
Simple Habit contains fast, five-minute mindfulness meditation plans, which can be listened to over headphones at any time, anywhere. The guided sessions are run by experienced meditation teachers, and although five minutes may sound like a short time for meditation — we often consider such a practice to involve siting cross-legged on the floor for hours — with mindfulness, the benefits come after short sessions.
What are these benefits? The app promises better sleep, more focus, improved memory, and crucially, less stress. It's that final benefit that led Yunha Kim, CEO of Simple Habit, to create the app in the first place. She discovered meditation when stress was at its highest while running her previous startup, Locket, saying learning to meditate "changed the way I dealt with stress."
Now, she wants others with busy, nonstop lives to reap the same rewards. Apparently, just one Simple Habit session can help focus attention; but obviously, to really get the best from the sessions, it requires some dedication. Simple Habit says five minutes a day for two to four weeks will really supercharge the initial effect.
Meditate and Conquer 2017
If 2016 got to be a little too much, and you're looking to start 2017 off in a better way, Simple Habit wants to help. Meditate and Conquer 2017 is a 31-day challenge based around both a meditation program and a podcast, designed to give the new year a positive kick at the right time. We all make resolutions, but don't always stick to them. Simple Habit wants to change that.
Simple Habit CEO Yunha Kim told Digital Trends, "We wanted to create a daily program that would inspire people not only to meditate and reflect daily, but to stay committed to the other resolutions they set for the year, whether they're related to health, fitness, relationships, work, or anything else."
The daily meditations were created by Simon Moyes and Cory Muscara, two popular teachers on Simple Habit. The series will focus on a particular subject each day, with these ranging from inspiration and forming habits to working out past regrets. Moyes will provide a 5-minute meditation each day, while Muscara will host a 5-minute podcast. The idea is to start your day with the podcast, where the main topic is discussed and explained, then move on to the meditation itself. Mediate and Conquer begins on January 1.
Initially only for Apple's iOS operating system, Simple Habit is now available for Android, and as a web app. The mobile apps are free to download, but to really enjoy the app, you'll need to pay a subscription. For both iOS and Android, it's $12 per month, or $100 per year. If you're really keen, a $400 one-off payment gets you a lifetime subscription. Alternatively, sessions can be purchased individually for less.
The app is packed with content. Meditations address everything from getting better sleep to getting over a breakup, and the available sessions total two years worth of content, with more added each week. Sessions can last for five, 10, or 20 minutes, and there are many different guides, so you're not always listening to the same person. Beyond the meditation aspect, the app includes podcasts, a calendar to track progress, monthly challenges, and reminders to get meditating.
Don't worry if all this sounds like hippy hokum. There are several studies that show mindfulness mediation can not only reduce stress and anxiety levels, but also to train the brain to get better at multi-tasking, and to free it creatively. Apple has recently drawn attention to mindfulness meditation with the addition of the Breathe feature inside WatchOS 3, which will be released later this year. The Apple Watch app presents breathing exercises, designed to help improve focus and reduce stress.
Created with the help of a Harvard psychologist and several mediation teachers, Simple Habit has sessions designed for everyone, ready to prepare the mind for a task, or particular situation. Kim told Digital Trends that a surgeon used the app with success during the early beta test, "to focus better before performing surgery."
In the first six months after Simple Habit's release, people in 115 countries have used it to meditate for a collective total of 20,000 hours.
Article originally published 06-16. Updated on 12-23-2016 by Andy Boxall: Added in coverage of Meditate and Conquer 2017.