Sales - Money
10 steps to secure your finances before you travel
How to keep your money safe before leaving home.
Updated:
Monday, December 14th 2015, 6:30 am PST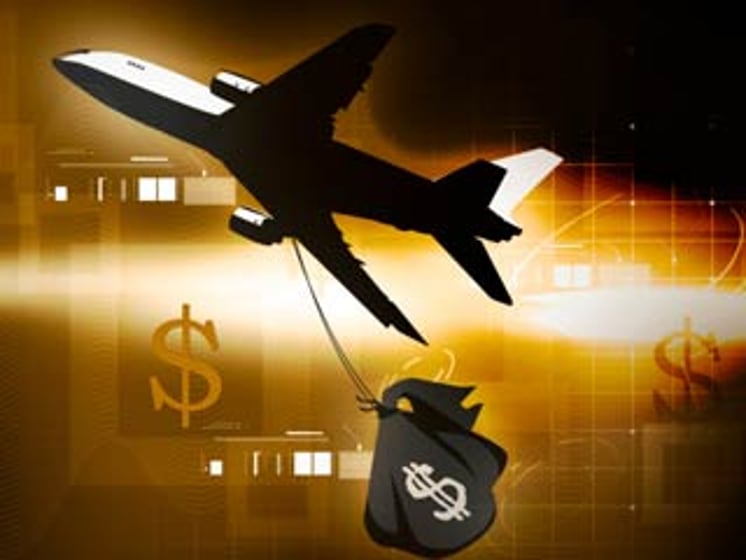 Leaving home can put your finances and your credit score at risk in several ways. Vacant homes are vulnerable to burglars—and these days, if thieves steal a computer, they also may steal your personal information. Occasionally, when you travel, a credit card company notices charges are coming from an unexpected address and freezes your account for security reasons. And in terms of managing your budget, traveling can increase the likelihood of accidentally overextending your credit card, overdrawing a bank account or losing money. Here are 10 ways to reduce the impact these events can have on personal finances.
1. Create strong passwords and subscribe to a password manager.
Ideally, long before you leave home, you will establish strong passwords for online accounts. Many experts recommend using a password management vault such as 1Password, LastPass or Dashlane. These services help you keep track of passwords, create strong passwords and share passwords with family or emergency contacts. Best of all for travel security, you can access all of your passwords security from an online vault, such as Dropbox, so that if you learn that a computer has been compromised, you can reset passwords from afar.
2. Stash electronics and valuables in unexpected places.
Burglars head straight for the bedroom, where most people keep their valuables. Thieves also target home offices, kitchen cabinets and drawers, and anywhere you keep electronics. Before you leave, remove checkbooks, credit cards and valuable jewelry from these obvious locations. Save yourself a potential headache, too, by stowing away electronics in a not-so-obvious location.
3. Arrange for automatic bill payments.
If payments will come due while you are away, set up automatic payments so you do not have to worry about being late. Even one late payment could lower your credit score by 60 to 110 points. The late-payment information will stay on your credit profile for up to seven years. Preparation will bring peace of mind and protect your credit profile.
4. Set up e-delivery or a postal hold.
Take steps to ensure that private documents and financial mail does not pile up on your porch. Mail is a major target for identity thefts. Have mail held while you are away, and pick it up at the post office when you return. Or have a trusted friend pick up your mail. Have financial items sent electronically so they are never available in paper form.
5. Contact financial companies before you leave.
Especially if you travel abroad, contact your bank and credit card company in advance to let them know about your plans. This way, you will avoid unexpectedly having your credit card blocked while you are gone. Some companies will alert you if charges come from any location you have not advised them you'll be traveling to.
6. Make copies of important documents and cards.
Take photos or photocopies of your ID, passport, and front and back of credit cards before you go. Leave a paper copy with a trusted friend or relative at home. Put another copy in your luggage, but do not carry it with you. This will speed the process of replacing cards or IDs if they are lost or stolen.
7. Streamline your wallet.
Carry as little as possible with you in case you are pickpocketed or lose your wallet. Try to keep it to your ID, a daily portion of cash and one credit card. Bring a copy of your health insurance card and leave the original at home. Especially if you are traveling abroad, bring a backup credit card, but leave it in the hotel safe. Use a money belt for the essentials noted here, and keep the rest of your wallet contents in a safe place. And when choosing a credit card, opt for the new cards that include a chip that secures each transaction.
8. Travel with safe money even without a credit card.
If you do not have a credit card, you can opt to purchase travelers checks or cards such as a prepaid Visa TravelMoney card. Similar to travelers checks, Visa will replace the funds on the TravelMoney card if it is stolen. Visa TravelMoney cards are available from AAA or some retailers and banks.
9. Take caution with debit cards.
If you bring a debit or ATM card for cash withdrawals, keep a close eye on it. Fraudulent debit card charges can quickly drain your bank account. If your card is stolen, you must report it within two days to limit your liability to $50. If you report the theft later, you could be liable for up to $500. Consider leaving your debit card at home or in a hotel safe and distributing cash among the people in your party instead.
10. Be wary of bogus ATMs.
ATMs are a handy way to get cash quickly. However, for some thieves, ATMs are a quick way to steal your money. Check the MasterCard or Visa websites, or check with your bank, for locations of secure ATMs. Check with your bank, or read online, about how to spot ATMs with "skimming" devices installed so that you can do your best to avoid them.  
Most travels go off without a hitch – at least not a financial one. But the adage "better safe than sorry" certainly applies to traveling and money. Take a few simple steps before you depart to make your trip a flawless one.  

Andrew Housser is a co-founder and CEO of Bills.com, a free one-stop online portal where consumers can educate themselves about personal finance issues and compare financial products and services. He also is co-CEO of Freedom Financial Network, LLC providing comprehensive consumer credit advocacy and debt relief services. Housser holds a Master of Business Administration degree from Stanford University and Bachelor of Arts degree from Dartmouth College.