Auto
2015 Porsche 911 Carrera GTS revealed
The Porsche 911 family has been expanded with new Carrera GTS coupe and Carrera GTS Cabriolet models.
Updated:
Tuesday, October 14th 2014, 8:11 AM PDT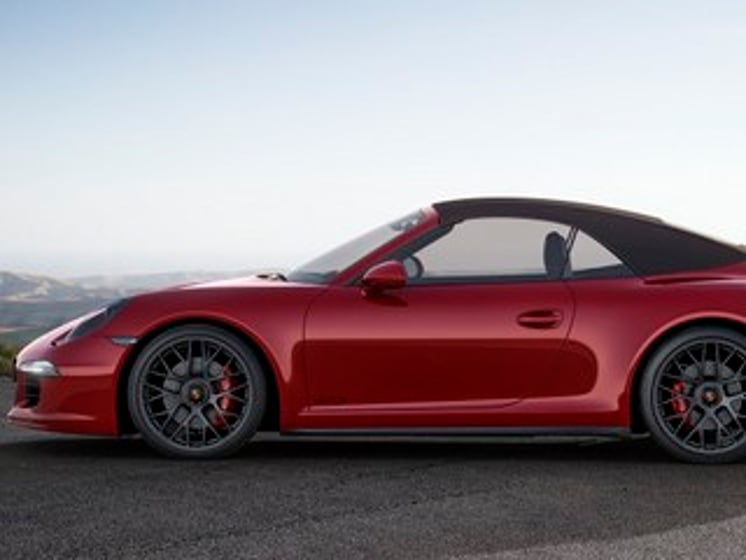 The Porsche 911 family has been expanded with new Carrera GTS coupe and Carrera GTS Cabriolet models, which are aimed at buyers seeking something sportier than the regular Carrera and Carrera S models but aren't quite ready to hop into the hardcore GT3 or Turbo. This is only the second time that a Carrera GTS has been offered, and like the previous generation we don't expect the new one to be a mainstay in the 911 lineup.
The new Carrera GTS in both coupe and convertible flavors go on sale at the end of the year, as 2015 models. Pricing will start at $115,195 for the coupe and $127,095 for the convertible. Rear-wheel drive
is standard on both but all-wheel drive is available and will add $6,700 to the sticker. All prices mentioned include Porsche's standard $995 destination fee.
So what separates the latest Carrera GTS from the standard Carrera? Visually, the Carrera GTS features the extra-wide body of the all-wheel-drive Carrera 4 models, regardless of whether rear- or all-wheel drive is selected. The cars
also come with unique 20-inch center lock wheels finished in black gloss. In addition, special trim elements and tinted bi-xenon headlights accentuate the front end, while black trim strips on the customized GTS air intake and black chrome-plated exhaust tailpipes distinguish the rear. Inside, there is plenty of Alcantara, a signature feature of all Porsche GTS models.
The engine powering the car
is the same 3.8-liter flat-six found in the Carrera S, but with output tuned to 430 horsepower instead of 400 horses. The bump in output is brought about by the Carrera S Powerkit which incorporates the 911's available Sport Chrono package and Sport Exhaust system. A final performance upgrade is a standard PASM active damper system, which lowers the ride height of the car compared to the Carrera S by 10 millimeters.
When equipped with the available PDK dual-clutch transmission (a seven-speed manual is standard), the Carrera GTS sprints from 0-60 mph in 3.8 seconds (Cabriolet: 4.0 seconds)—which is one-tenth of a second faster than the Carrera S. Top speed ranges from 187 to 190 mph, depending on drivetrain and transmission. Despite the extra performance, fuel economy should remain the same as that of the Carrera S.
The 2015 Porsche 911 Carrera GTS makes its world debut next month at the
. Its arrival means the current 991-generation 911 family now consists of nineteen members—and we still haven't see replacements for the previous-generation GT3 RS and GT2 models. Note, we could also see a new Targa GTS introduced for the first time, and Porsche's
is also just around the corner. 
This story originally appeared at