Auto
Don't be fooled: Only three electric cars are sold nationwide today
Three and a half years after modern electric cars entered the mass market, there are now no fewer than 17 models on sale in the U.S.
Updated:
Sunday, October 5th 2014, 11:00 AM PDT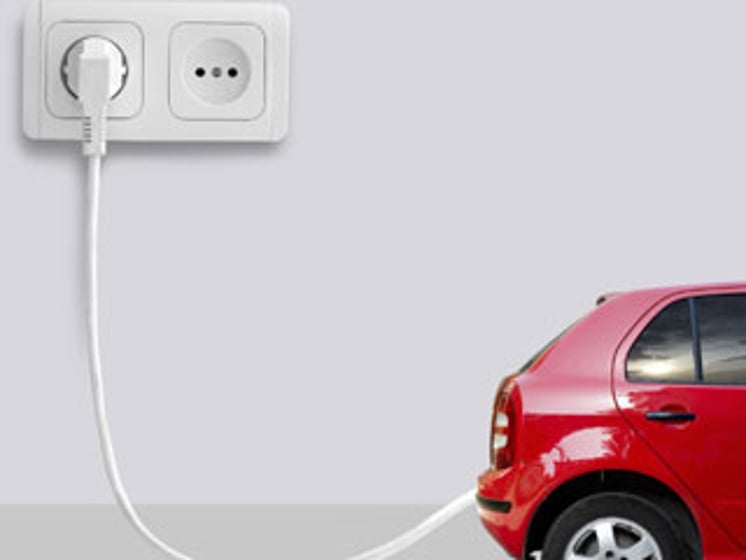 Three and a half years after modern electric cars entered the mass market, there are now no fewer than 17 models on sale in the U.S.
But that impressive number shouldn't disguise a fundamental truth about the current state of the plug-in electric cars offered today: Only three of them are widely available nationwide.
Those three are the Chevrolet Volt, Nissan Leaf, and Tesla Model S.
"The single biggest issue holding plug-in electric vehicles back at this point is lack of available product," says noted electric-car advocate Chelsea Sexton.
"It's counter-intuitive, but it's true--even as there are many other challenges to address."
And it's not clear that buyers who don't follow the market closely recognize the differences in availability among electric cars they may read about or see on television.
Plug-in cars on sale today fall into roughly three groups--though there are exceptions and qualifiers for many of them.
Volume or maybe specialty car
The Nissan Leaf, the best-selling electric car in the world, is available as a standard part of Nissan's product line at most dealers--and the same applies to the Volt at Chevy dealers.
Sales of both cars are clustered in certain areas, though, so while dealers may have one car on the lot, the Leaf or Volt may not be a high-volume item for some dealers. In Plains states or locations with no incentives for plug-in cars, it may be viewed by dealers as a specialty car more akin to a GT-R or a Corvette than a volume car.
Still, you can get a Leaf or a Volt from at least one dealer in all 50 states.
And as for the Tesla Model S, because you order the car online, it can be delivered in any state as far as we know.
On the other end of the scale are the California compliance cars, whose makers sell them in very low numbers solely to meet the state's zero-emission vehicle requirements.
Those are the Chevy Spark EV, Fiat 500e,
The Spark and Fit are offered in a few other states (Oregon and the Northeast, respectively) whose regulations match California's, but all four cars are limited in volume to what's needed to meet the California law.
Plug-In Hybrid falls into this category as well; its sales roughly track those of the Fit EV
, and it's only sold in California and the Northeast as well.
Low-volume, in-between cars
It's between those two poles--compliance cars and volume cars--that things get more complicated and qualified.
The common thread, however, is that these nine vehicles are not widely available--for a variety of different reasons--and they sell in low volumes.
Take three cars with plugs that are about as diverse as you can get: the Mitsubishi i-MiEV battery-electric minicar, the Porsche Panamera S E-Hybrid, and the Smart ForTwo Electric Drive.
All three makers simply have far fewer dealers than the volume car companies, so simply finding a place that might sell you any of their cars is harder to start with.
Smarts are a specialized car largely sold in cities; Porsches are wildly expensive and dealers are sited largely in affluent communities; and Mitsubishi is a struggling volume brand that doesn't have the resources to go head-to-head against the likes of Chevrolet, Nissan, and Toyota.
Electric stands in its own category: Ford makes it available outside the California-rules states, at least nominally, but it sells only at compliance-car levels.
Worse, the company and its sales people routinely talk the Focus
Electric down, saying there's little market for the car--and Ford clearly prefers to sell its hybrids and the associated Energi plug-in hybrids instead.
The Focus Electric is similar to the high-selling Toyota Prius
Plug-In Hybrid, in fact: While it's nominally available in many areas, the reality may be that even if dealers are certified to sell the cars, they may not be available.
They may sit at the back of the lot, the salespeople may not know anything about the car, or the dealer may not have sold one for months--meaning that determined buyers may have to travel far away from their nearest dealer to buy one.
More worrisome than you'd think
All of this concerns electric-car advocates, who suggest that happy talk about the many plug-in cars available obscures the on-the-ground reality: For huge numbers of buyers who don't live in California or the Northeast, there are only three electric-car options available.
Of those, one carries a base price of $69,900: more than twice the $32,000 price of the average car sold today.
And the challenge with having only the Leaf and the Volt is that not everyone wants a compact
"I've been harping on this point and its ramifications publicly since 2011 at least," said advocate and consultant Chelsea Sexton: "As long as there are only three volume carmakers in the game, the market will inherently be limited."
No one single plug-in car
"Just as there is no single gas car for everyone, neither will there be a single plug-in--and for now, there are literally only one battery-electric vehicle (the Nissan Leaf) and one range-extended electric car (the Chevy Volt) under $50,000 available throughout the U.S."
The downsides to that reality are many: Analyst conclusions about market desire for, and viability of, plug-in electric cars is based largely on the sales of just two models. Which means they could be making their decisions based on bad, or at least insufficient, data.
"While Leaf sales say a lot about the market appetite for the Leaf--or even perhaps for a compact electric car with 80 miles of range--the numbers say far less about the viability of electric cars in general," Sexton cautions.
"We're nearly four years into this generation of electric cars, and the same three makers are offering cars as we saw in December 2010"--when the Leaf and Volt went on sale within days of each other, joining the then-current Tesla Roadster
"And even that leaves out that in many places in the U.S.," she noted, "you'd have to buy a Tesla Model S sight unseen" unless you traveled hundreds of miles to the nearest Tesla Store."
"BMW may make the official fourth in time, but it's too soon to say," she added.
But Sexton suggests that industry and buyers alike are starting to recognize this limited reality.
"I see a lot more heads nod when I make such remarks these days," she said.
This story originally appeared at